—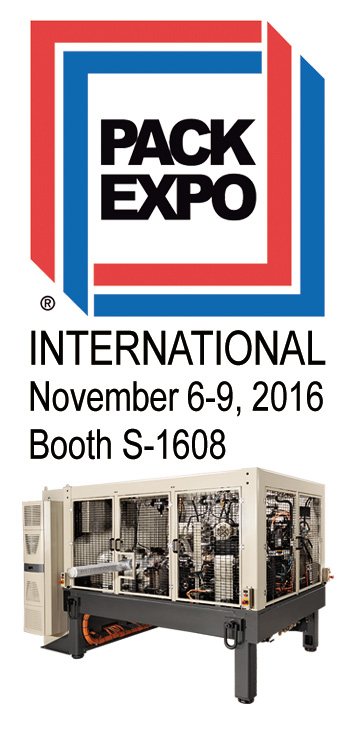 Paper Machinery Corporation is demonstrating the PMC 2000S servo-driven paper cup and container forming machine at Pack Expo International exhibition in Chicago, Il November 6 – 9.
PMC will be forming 11-ounce, flat rim containers at Pack Expo International on the PMC 2000S servo driven container forming machine – perfect for yogurt, snacks and ice cream. This fully servo driven machine, offers flexibility and fast changeovers while producing a wide variety of container sizes and shapes to meet customer demands for a cost-effective forming machine. Tool changeovers can take place in less than a single shift, making the PMC 2000S an efficient choice for short production runs. Blank fed and roll fed configurations are available with this machine.
Building on the company's legacy of innovation, the PMC 2000S replaces mechanical drive and cams with servo control at all the forming stages. Independent servo-motors control different axis, which are synchronized with a central motion control platform.
"The servo technology and streamline tool sets allow tool changeovers in less than a single shift," stated Mike Hansen, PMC's Vice President, Packaging Division. "This makes PMC's servo forming machines ideal for a flexible production environment."
The PMC 2000S will be forming eleven-ounce tapered paperboard packages with flattened rims at Pack Expo. The promotional cup being produced this year celebrates the company's transition to a 100% employee owned company and samples will be available at the PMC booth. In addition to demonstrating the machine in action, PMC's booth will feature displays of hot and cold drink cups, innovative non-round containers, and award winning packages for a wide range of markets. Videos showcasing the PMC line of machinery will be playing throughout the show.
About Paper Machinery Corporation
Paper Machinery Corporation is the world's leading source of forming machines for paperboard cups, canisters, and custom packages. PMC manufactures dependable, high quality cup and container forming machines for converters and manufacturers and has more than 2,500 installations worldwide. PMC's corporate headquarters and manufacturing facility is located in Milwaukee, Wisconsin. This facility houses engineering departments and machining centers, as well as full machine assembly and testing centers. For more information call Donna Lehto at 414-362-8231.