—
Paper Machinery Corporation enters into a new market opportunity with the introduction of the EP 100 Edge Protection machine.
The servo-driven EP 100 is an exciting new product category for PMC.  By supplying a machine that can apply barrier tape to a paperboard container, PMC will provide a packaging machine solution that can produce a more sustainable product.  Edge protected paperboard containers have increased resistance to oxygen, moisture transmission and oil absorption.  Additional benefits include scent protection and a packaging container with an extended shelf life by covering the exposed edge of the sidewall with tape.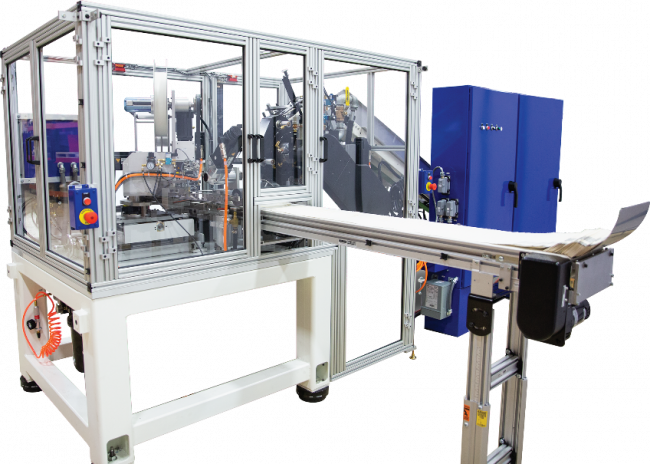 Paper Machinery Corporation CEO & President John Fortin stated, "We are excited about this new product development at PMC.  As our customers continue to search for environmentally friendly packaging solutions, the EP 100 provides an opportunity to enter into markets where plastic was originally viewed as the only option."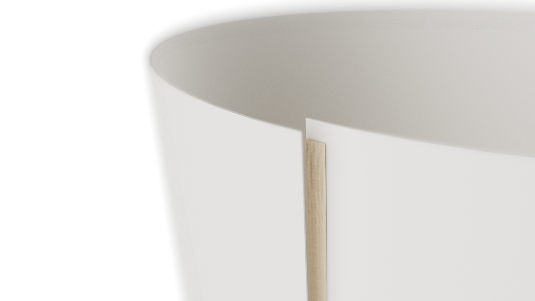 The EP 100 machine is a standalone offline machine producing up to 200 edge protected sidewall blanks per minute.  The machine can also be configured as an inline unit along with a PMC 2001S cup / container-forming machine, if production operations require it.
To find out more about edge protection and the EP 100, contact the PMC Sales Department.