—
Paper Machinery Corporation (PMC) is proud to announce yet another step forward in the evolution of paperboard packaging technology with the PL 100 1-Piece paperboard lid machine.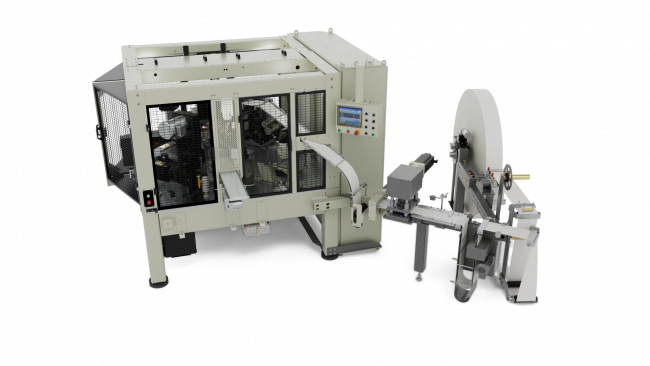 The PL 100 creates quality 1-piece paperboard lids that introduce new opportunities for the product packaging design industry. From cold beverages to dry goods and snack foods, this machine makes it possible to effectively replace plastic thermoformed lids for a wide variety of packaging options with its snap-and-lock feature that ensures a secure fit to cups and containers.
A variety of embossing options can be added to give lids a unique and custom look based on the needs of branding and promotional runs. Optimized to support high-quality graphics on printed material, it also has tooling that can incorporate openings for many applications, such as drinking holes or the placement of straws as a solution for fast food and to-go beverage cups.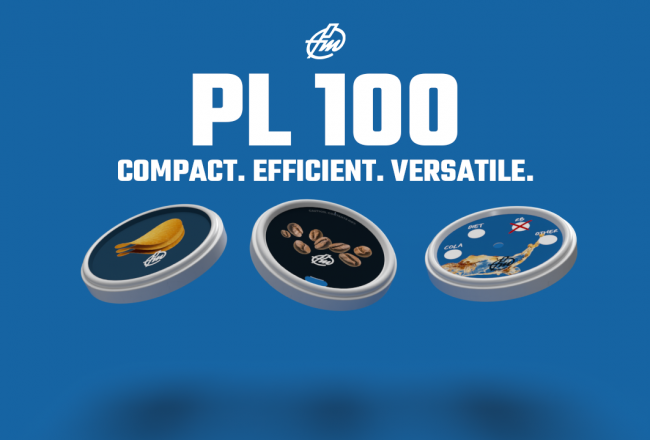 Paper Machinery Corporation CEO & President John Fortin stated, "PMC is excited to introduce the PL 100 as the latest addition to our expanding product line, which continues to highlight our focus on engineering innovation. The PL 100 provides advanced technology to the market that will provide an environmentally friendly and sustainable alternative solution for lids used on a wide range of cups and containers."
Experience the PL 100 in our brand new, interactive Virtual Showroom today. For more information about the future of Paperboard Lids and Cup Forming technology at PMC, contact the PMC Sales Department.