—
For over 70 years, Paper Machinery Corporation has been established as the technical resource & innovation leader in forming equipment for paperboard cups, containers, and custom packages. After years of innovation and enhancement to PMC's core cup machine product line, the PL 300 2-Piece Paper Lid machine is an exciting next step forward.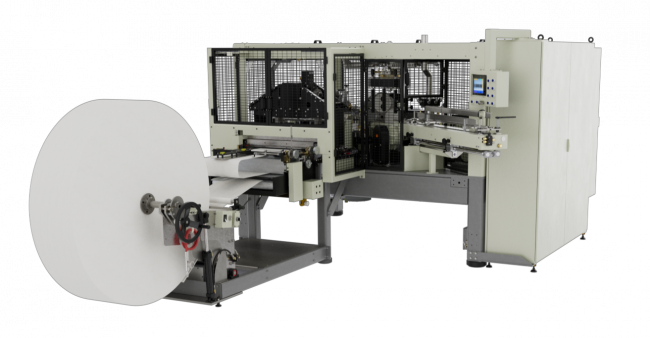 The PL 300 produces high-quality 2-piece convolute paperboard lids that are strong and durable, allowing great expansion and flexibility for container manufacturers. Our team of forward-thinking engineers and skilled technicians have created this new innovative lid-forming machine to expand PMC's product offering and meet the need for sustainable products.
The PL 300 continues the practice of offering tooling customization opportunities. Custom options are available for either blank-fed or roll-fed infeed platforms, and paperboard lids can be produced in various shapes and sizes up to 48 oz. Various finishing options are also available, including rolled, crimped, and smooth edge, as well as support for both offset and flexographic printed material for enhanced graphic quality, creating a perfect system for customers to be sure that their lids not only perform well but also live up to the highest quality visual standards as well.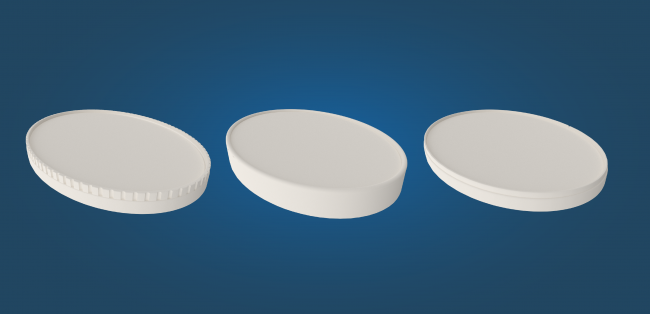 Paper Machinery Corporation CEO & President John Fortin stated, "One of PMC's strategic business goals is to continue our long-standing history of providing market-leading technology for paper forming products out to our customer base and to develop exciting new innovative product offerings like the PL 300. Adding the PL 300 2-Piece Lid machine to the EP 100 Edge Protection machine introduced in 2021 and PMC's industry-standard cup forming equipment enables PMC to offer a complete equipment portfolio that will produce a full array of sustainable paper packaging solutions."
Experience the PL 300 in our brand new, interactive Virtual Showroom today. For more information about the future of Paperboard Lids and Cup Forming technology at PMC, contact the PMC Sales Department.